West Highland Way
Baggage Transfer
Baggage Transfer Service Booking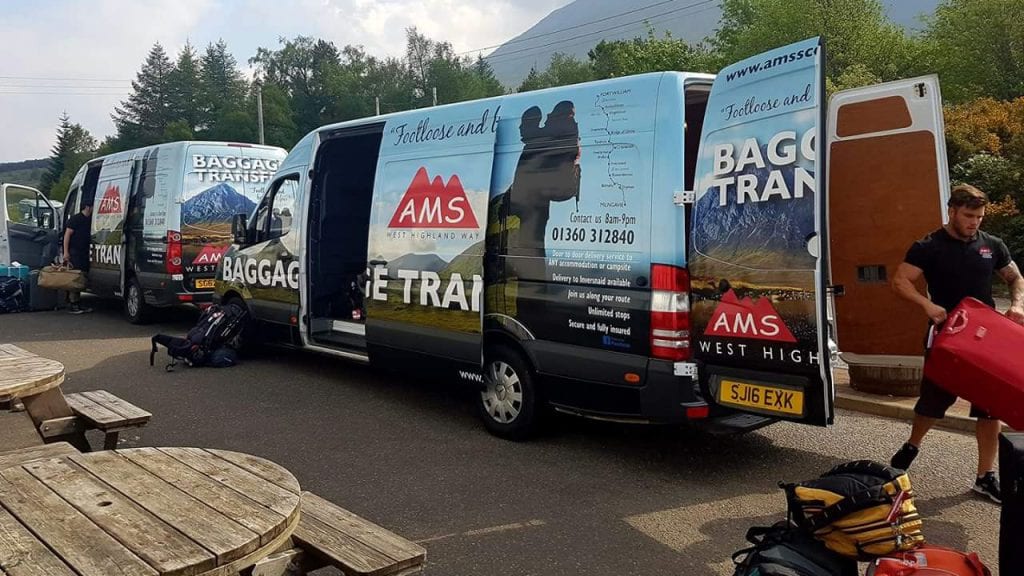 Book your bags on our West Highland Way baggage transfer service using the form below. If you're unsure about the length of your trip or the number of stops you will take, read our rough guide to the West Highland Way which also includes an interactive map.
Prices
| No of Bags | £ Per Bag |
| --- | --- |
| 1-3 | 45 |
| 4-6 | 40 |
| 7-9 | 35 |
| 10+ | 30 |
Payment
Payment can be paid via credit or debit card over the phone to us, or to the driver in person. For reverse route, bicycle transfer and other special requests, additional charges may apply.
Our baggage transfer service is restricted to seasonal opening times, typically between March and October.  Weight limit is 20 Kgs on each bag. For more information, please see our full terms and conditions of service.